Rebranding Free to Run - the Story Behind our New Identity
When you're working in regions of conflict, does a logo really make a difference? Back in 2014, we were lucky enough to have an agency partner who gave us a great logo to get started, at no cost. It was clean, workable and we could focus on the many opportunities and challenges that were far more important in those early days. But like an old pair of running shoes, one day we woke up and the brand simply didn't fit anymore. Over the years, a few thousand people have proudly worn the Free to Run logo so we wanted to take a moment to explain why we've changed and introduce you to the talented people behind our new brand. For those who are working in the non-profit sector, we also wanted to give an inside view because it may help you in your journey.

The Early Days of Free to Run

When Stephanie Case started Free to Run, the odds were really stacked against us. Almost no organization, of any size, was attempting to deliver outdoor sports programs for women and girls in Afghanistan. The concept of using sports to change attitudes about the roles of females in the region was another big bet. The first hike Stephanie led with a group of university age young women took five months of preparations before they could set out. It was, quite literally, all uphill.
By 2015, we had a core team of women and girls training in Afghanistan, and two major events happened that none of us will ever forget. Zainab and Nelofar, who were both participants in our program, trained for and completed a 250K international ultramarathon in the Gobi Desert, part of the 4Desert Series from RacingThePlanet, making them the first female ultramarathon team from their country.
They defied all odds and later that year, Zainab finished a marathon in Afghanistan, making her the very first female marathon runner in the country. Due to security issues, two members of the Free to Run team ran alongside her the entire way. Both races were ground-breaking.
These events inspired a wave of young women to join the Free to Run program, and an international community of runners to support them. We were off and running, in every sense of the word.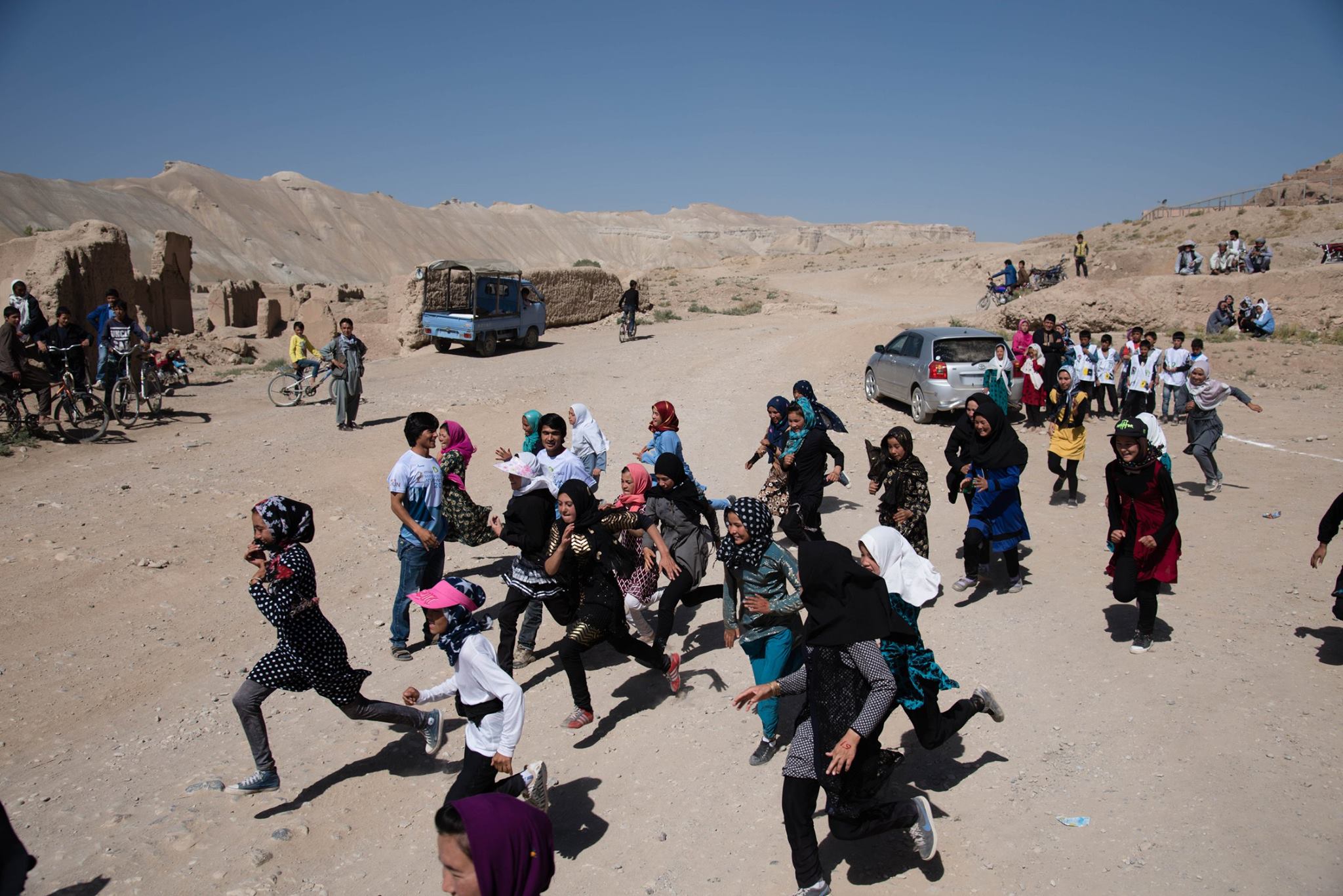 Our Vision and Mission

All organizations are living, breathing and evolving. Free to Run is no different, but our team wanted to rapidly test and learn in our first years so we took on some bold projects inside and outside of Afghanistan. We ran a small project in South Sudan with female IDPs (internally displaced people) who had been impacted by the country's civil war. We started a much larger hiking and wellness program for refugees of war and conflict who fled to Hong Kong. We also started a sports program for females in the Democratic Republic of the Congo with our partner 261 Fearless. Each was extremely worthwhile, provided tremendous learnings, and provoked the question: Is this part of the future for Free to Run?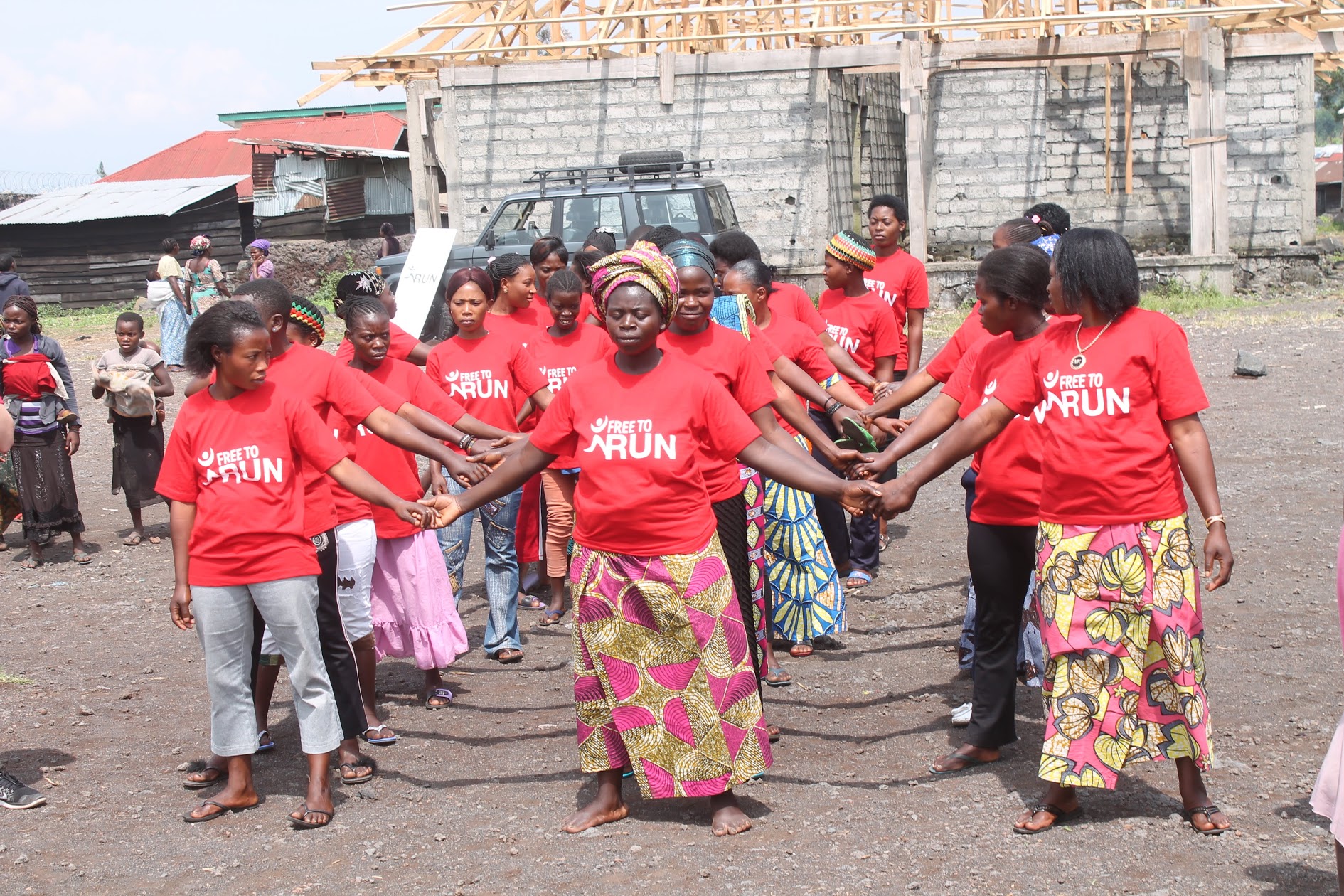 Planning for the Future

By 2017, we found ourselves at a crossroads. The organization was now over three years old, we had a full country program in Afghanistan and several projects running in Asia and Africa. In order to achieve sustainable growth, we needed to be able to articulate exactly where we were going as an organization. We needed a clear vision for the future and a plan that aligned to it. We were incredibly fortunate to be able to work with some deeply experienced people at the consultancy thinkBeyond. They're experts in sport for social change, thought leaders in our industry, and supporters of non profits who are are using sports to effectively promote UN Sustainable Development Goals (SDGs).
In parallel, we also partnered with a London-based agency called Design by Structure who did a pro bono brand strategy and visual identity project for us. Together this brilliant team from thinkBeyond and Design by Structure challenged and supported us as we worked to articulate our future vision, mission and strategy. They helped us to translate this into a clear set of messages, and to create an identity that encompassed the spirit of who we are, and what we do. Our goal was to ensure that we're able to achieve sustainable growth for many years to come while operating in highly complex regions.

Moving Forward

As an organization, we're deeply committed to building a comprehensive program for women and girls that includes adventure sports, life skills development, and community service. Each element of the program works hand in hand to develop critical skills and competencies, and to shift the attitudes of participants and their communities. We started in Afghanistan and despite the on-going security challenges, we're fully committed to this country and have successfully expanded into four provinces now. We also see significant opportunity and need for Free to Run programs in Iraq. It's been very exciting to be able to take years of learnings and apply them quickly to the Iraq program.

So where is the brand in all of this? It's fascinating when you realize that a logo is really the icing on the cake. The cake is the substance. You shouldn't change an identity unless you're prepared to really explain the vision and the mission underneath it all. The heavy discussions didn't involve colors or images. In fact, by the time all of the strategy work was done, the last decisions on identity were the easiest, and the most fun. Owen Murphy and Jesse Swash, from Design by Structure, went deep into our strategy and as a result, their team was able to move fairly rapidly on the design. Let's look at the design journey.
We spent time looking at the organizations, brands and campaigns that inspired us. Each had elements that we admired. Please note: Designated trademarks and brands are the property of their respective owners.
We looked at all of the ways the brand was being used today.
No changes to the Free to Run red, but we have added several new colors that represent where our activities happen and allow for more creative expression.
We have some exceptional images of our program participants from over the years so the Free to Run image library is something we wanted to incorporate into our brand.

And finally we looked at logo exploration. Everyone was aligned that we needed a way to show forward momentum. Free to Run is about progress… step by step progress, for the team, for our participants, for our communities. That was a driving force in our choice. The Design by Structure team went into action and logo concepts started to arrive…
The Free to Run with the red 'chevron' on the end caught our eye. Even with this rough draft, we could see the potential… so we decided to explore this creative route.
As soon as Stephanie saw the last one on the right, she said, "it's running!" And that was it. We had a logo that was almost running off the page. Forward momentum, check. When this was applied to Free to Run images, it felt powerful.
We're delighted to share this story with all of you and we hope this gives you some insight into the project. Thank you for being on the journey with us. A very special thank you to Matt Hodges, Ben Green, Owen Murphy, and Jesse Swash from Design by Structure for their incredible brand strategy and creative work. Another thank you to the talented team at David&George for the beautiful new Free to Run website. Next up, buffs for all of the runners, and yes… we will let you know how to get them!